A student and teacher on a romantic weekend – if they get caught, everything is on the line.
Directed by: Whitney Woodcock
CAST:
Lucas Giacalone is DAZ
Callie Hutchison is LAUREN
Boz Lomasney is AIDEN
Kyleigh Sacco is BETH
---
"(Evans') dialogue has just the right combination of away-day brightness and sudden overclouded despondency to ring true…The writing captures the confidence of fresh-skinned adolescence versus the self-doubt and panic of those past the first flush of youth."

-

THE TELEGRAPH

"That captivating questions of responsibility, power and sexuality course so vividly through not just the first but the second half is a tribute…to Evans' play. This little miracle of balance deserves a serious future life."

​- VARIETY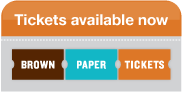 An ambitious ten-year-old strives to achieve a perfect score in etiquette class and to uncover the secret of prim Mrs. Mannerly's past.
Directed by: Joan O'Dwyer

CAST:
John Noble is JEFFREY
Carley Elizabeth Preston is MRS. MANNERLY
Jasmine Roth is KIM MACQUOWN, CHUCKY THOMPSON, JAMIE HAUSER, RALPH KATZ, POP, BILL CROSSKY, PATSY LOPRESTA

---
"Hatcher's dialogue is typically smart, funny and subversive (talking about manners class, young Jeffrey remarks, 'It was like we were going to church, only we cared.'). Nowhere here are we asked to do much more than luxuriate in witty dialogue delivered with a deft touch."

-

THE MINNEAPOLIS STAR TRIBUNE

"It will have you rolling in the aisles laughing uncontrollably and hysterically. 'Mrs. Mannerly' is the most ingenious and hilarious new play of the new year."
​

-

THE HOUSTON PRESS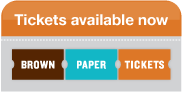 Another story about persistent memory, the influence of family, and the fragility of relationships from the playwright of last season's 'Dov and Ali'.
Directed by: Joan O'Dwyer

CAST:
Shira Elena Maas is SARAH
Mike Saxon is SAM
Nick Watts is NATE

---
"Ms. Ziegler's quietly lyrical language has a luminous beauty, and her talent for creating characters whose complicated depths are just visible on their surfaces is still more remarkable."

- THE NEW YORK TIMES

"Ziegler has written a lovely piece that not only has the musicality of a fugue, but also contains an emotional center that will be familiar to anyone who has ever seen a relationship end."

- TIME OUT (NEW YORK)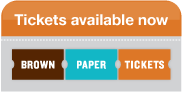 Two biologists discover what evolution has to say about love, success, and menstruation.
Directed by: Jasmine Roth
CAST:
Kathleen McGrath is ZELDA KAHN
Carley Elizabeth Preston is RACHEL HARDEMAN

---
"Sarah Treem's play brims with ideas and emotional colors that eddy and refract like rivulets in a lively, plunging stream."

- THE WASHINGTON POST

"Two absorbing hours with two finely formed, interesting, smart, and captivating women… a very rare achievement indeed for women in at at the theatre."

- THE FEMINIST SPECTATOR

​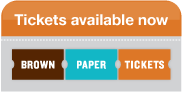 Religion and science clash in a disaster-stricken small town.
Directed by: Avis Judd
CAST:
Jill Baker is SUSAN PIERCE
Tyler Gastelum is MICAH STAAB
Roger Owen is GENE DINKEL​
---
"…[The] playwright's sensitive and dramatic handling of such potentially preachy and leaden material hints at a rare and refreshing intelligence."

- THE NEW YORKER

"Trieschmann's writing is taut and laced with irony. Susan may not believe in God, but her language bristles with Christian allusion."

​- THE TIMES